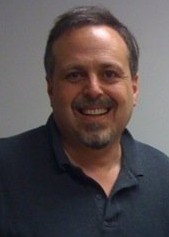 For more than 30 years, Stuart has been cultivating his passion for organizational behavior, international travel and world cultures. Over the course of his career, Stuart has achieved over $500M in worldwide revenues…and over 5 million frequent flyer miles.
Stuart has held executive management positions in sales, marketing, and business development at established firms such as Texas Instruments, Intel and Honeywell, as well as numerous startup companies.
As vice president and general manager at Terayon Communication Systems, Stuart was directly responsible for the company's broadband subscriber products. Through his ability to motivate, negotiate, and lead a multicultural organization with international alliances, Stuart was able to grow the business from an unprofitable $20M product line to a $100M profitable division. As a result, Terayon became the 2nd largest cable modem vendor in the world after Motorola.
Stuart's initial consulting practice leveraged this success, focusing primarily on strategic selling, market development, and 'go to market' strategies. Over time , it became clear that his familiarity with cross-cultural dynamics played a critical role in his client's success. At their request, he expanded his consulting activities to include cross-cultural advising and training.
With his experiences in sales, marketing and general management, Global Context was created to improve business processes through providing cross-cultural competence across all operations within the corporation.
Over the past two years, Global Context has expanded its programs and services to include a wide variety of cultural, interpersonal communication, and organizational issues arising from today's diverse and globalized business environment.
Stuart has guest lectured at San Francisco State University's business school, the North California World Affairs Council, and has conducted seminars in conjunction with the IEEE Silicon Valley Chapter. Stuart has been interviewed for Forbes.com and Washington D.C.'s WTOP News Radio reaching 50,000 listeners, produced videos for The Travel Channel and Broadway composer Jason Robert Brown, and has performed stand-up comedy at the San Jose Improv.
By utilizing a pragmatic, immediately applicable, and entertaining approach, Stuart enables his clients to achieve cross-cultural effectiveness, and results!​